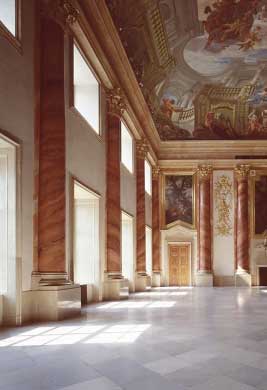 NEWS



A festive event introducing a book

"Domenico Martinelli - The Face of Genius of Baroque Architecture"

was held on

4. 3. 2007 at 5 p.m.

in Brno, Concert Hall of OD Klášter, Josefská no. 1.

A concert

"Sacred Music of the Old and New Worlds"

of Joel Frederiksen (USA), bass and lutist, was part of this evening.



The authors of this book in German and Czech languages are Prof. Dr. Hellmut Lorenz, prof. PhDr. Jiří Kroupa, CSc., PhDr. Stanislav Bohadlo, Csc. and Mgr. Radka Miltová. A publication of a similar importance dealing with Martinelli has not been published in the Czech Republic so far. Part of the book is a CD of Joel Frederiksen - live recording of his representative concert in the Senate of the Czech Republic called "Homage to Domenico Martinelli".